Kitchen-Rendezvous
With Karin Greiner
Every last Wendsday in a Month we invite to our Kitchen-Rendezvous, a nice evening to coock together, exchange reciepts and enjoy the delicious meal you will prepare together.
Further Informations: 08134 / 9987-0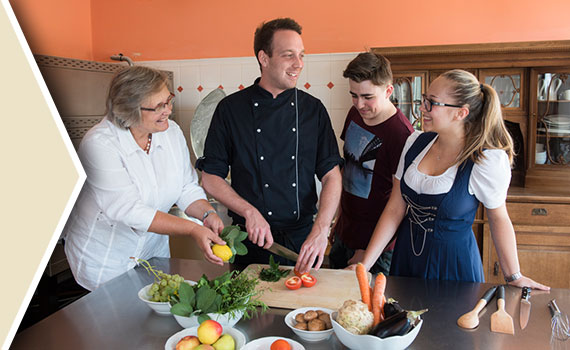 Buchen
An dieser Stelle kann das Buchungstool von Boocking.com mittels API Schnittstelle eingebunden werden. In wie weit Anpassungen möglich sind, zeigt sich, wenn wir Zugriff auf die von Boocking.com bereitgestellten Anbindungen erhalten.